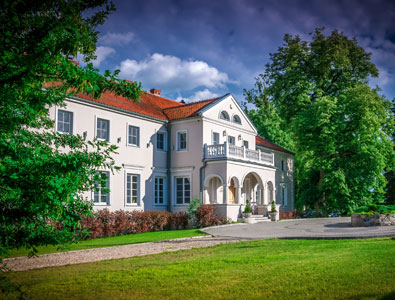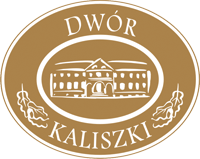 Dwór Kaliszki
Kategoria: 3*

Kaliszki 17
12-230 Biała Piska
province: warmińsko-mazurskie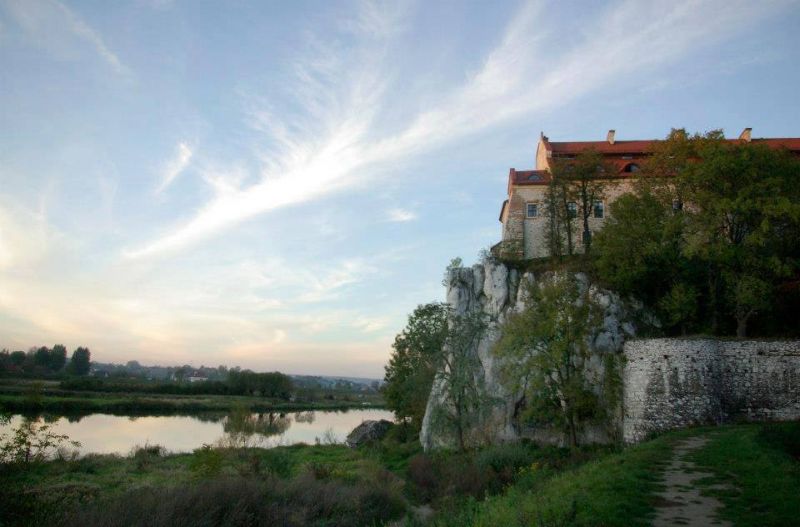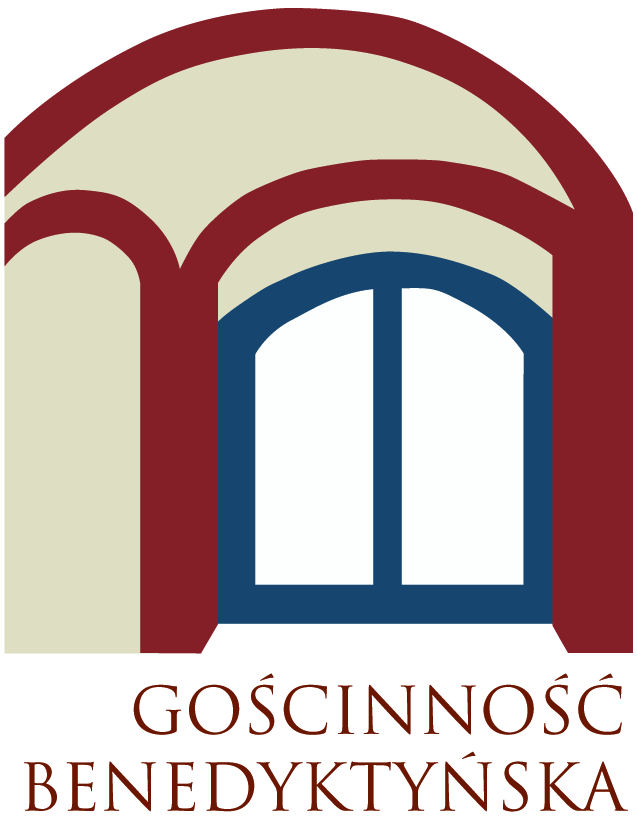 Dom Gości opactwa Benedyktynów w Tyńcu
rej. zab. nr A – 169/M
ul. Benedyktyńska 37
30 - 398 Kraków
province: małopolskie
Advantages of the place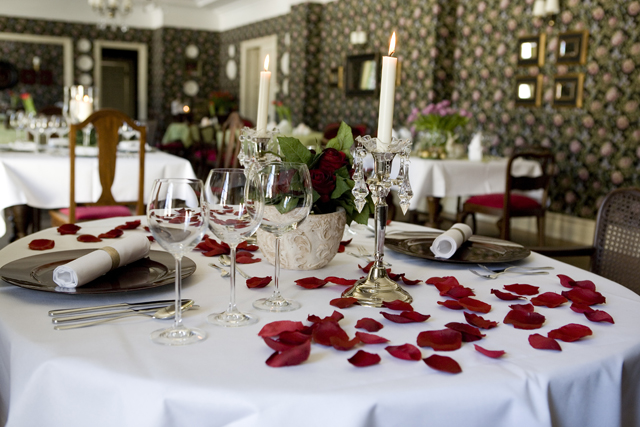 Romantic and intimate
25 individually designed rooms, exceptional service, warm interiors, candlelight, peace and quiet, fenced area.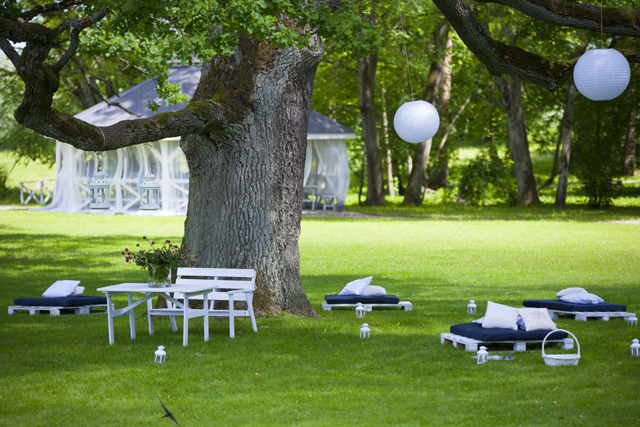 Quiet neighborhood
Kaliszki mansion stands in the heart of Mazury (Masuria) landscape, away from the hustle and bustle of the cities and the noisy Masuria resorts.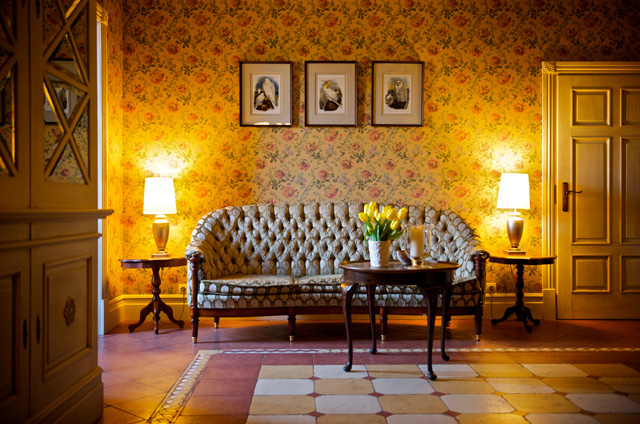 An ideal base for exploring north-east Poland
Within a radius of several dozen kilometers from Kaliszki Manor are located well known tourist places: Elk, Augustow, Gizycko, Mikolajki, Mragowo, Reszel, Kętrzyn, Olecko, Gierloz and many more...
Attractions in the neighbourhood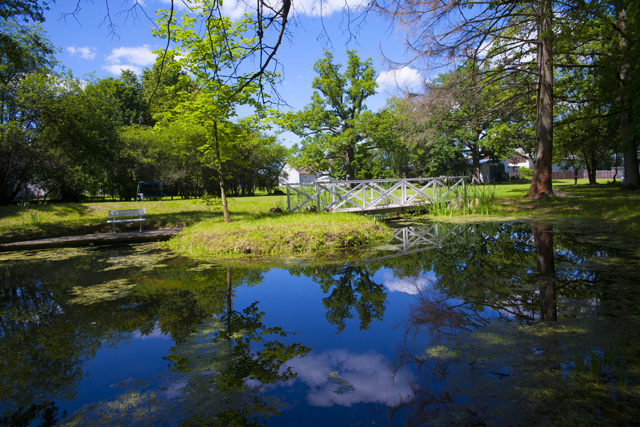 Leisure time in Manor Kaliszki is worth to gaze of to the richness of the surrounding monuments, the splendor of flora and fauna and participation in organized events. It is a unique region, full of beautifully preserved tracts of forest, such as Puszcza Piska, which serves berry and mushroom for pickers, space and a multitude of lakes, rivers and ponds. Guests can enjoy lake Roś,  Krutyń river or Śniardwy lake. There are also interesting monuments of architectural and historical character: Church of the Holy Lipka, bunkers in the Wolf's Lair, as well as picturesque, idyllic villages, with fences in lilacs and storks on roofs.

 
Room gallery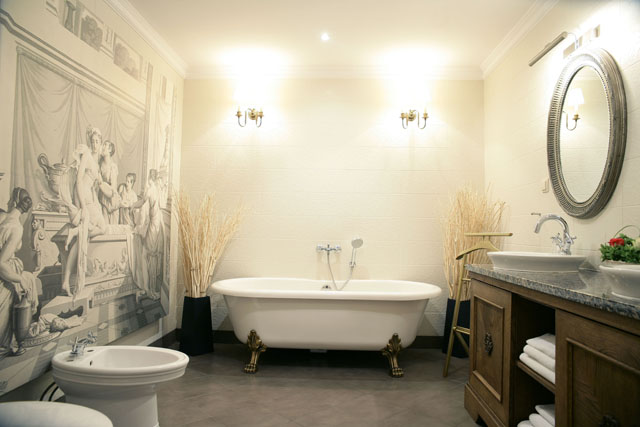 The apartment is located in the heart of the manor and has original wooden beams and high vaulted ceilings which make it bright and spacious. Centrally placed is comfortable, large bed decorated with a canopy. Decorated with period furniture, like the living room with a beautiful classical bath on the...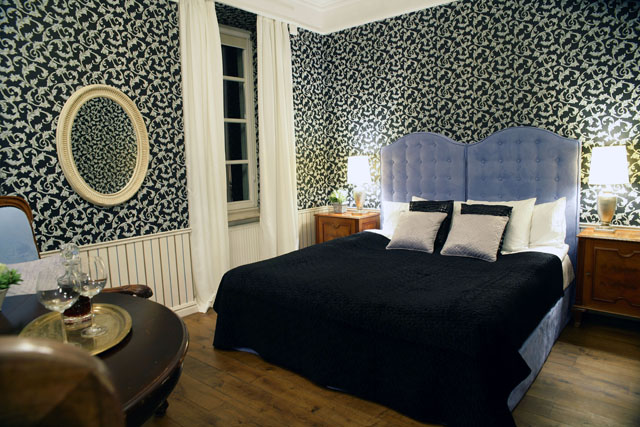 The spacious rooms with higher standard. Single room are decorated in gold or dovish. The double rooms used color blue-black, raspberry and chocolate shades. Superior rooms are located on the ground floor and first floor of the mansion. Each has a private bathroom with shower.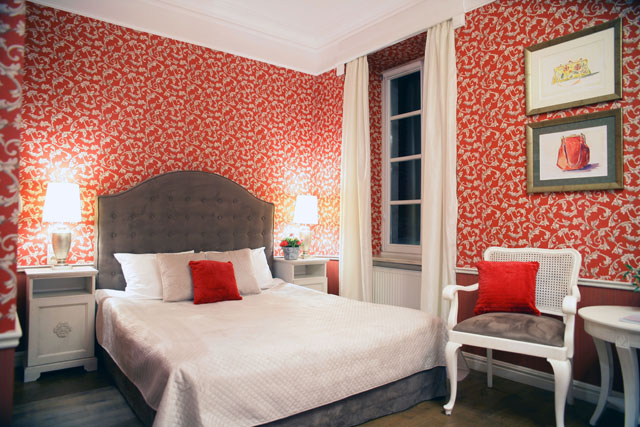 Rooms in the classic standard. You can choose a room with a double bed or separate beds. Each has a bathroom with a shower. Standard rooms are located on the ground floor and the first and second floor of the building.
Services and attractions
Rooms: 25
Restaurant Slow Food (Polish & European)
Bar
SPA: Massages and relaxing treatments
klimatyzacja w części ogólnej
Outdoor swimming pool
Sauna & Jacuzzi
Conferences up to 150 people
Horses in 4km

Pond
Historical park with benches, sunbeds, trampoline, swings
Gazebo ideal for summer party
Children playground
Garden
Park
Tennis court
Boule (Pétanque) field
Fireplace
Recommendation
Best Masurian Product Award 2010